Construction of log houses since 2010

We live where there is still a large and clear sky, thousands of mountain rivers and streams from which we drink water without fear. Grayling and taimen are found in our rivers, Siberian larch and cedar grow in the wild taiga, sable and Old Believers hermits live!
Such a living environment creates a special mood for work, and it is with great pleasure that we build for you a log house and a bathhouse from cedar logs and Siberian larch!

Watch the video from the work site "Bear Log homes"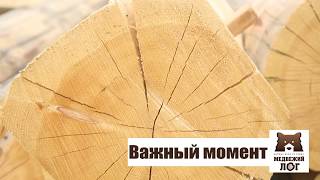 We will build for you a handmade house of any level of complexity!

Thanks to handcrafted technology, the highest quality is achieved, which cannot be obtained by processing logs using other methods. It is during manual processing that the log ideally retains its qualities - warmth, durability, natural beauty and resistance to environmental influences. The technology of manual cutting affects not only the style and appearance, but also the thermal conductivity and manufacturability of the chopped log house. Possibility to use various materials for decoration and construction of the house.

A log cabin for your home or bathhouse, we are ready to start building right now!

Now that winter logging for the 2023-2024 season is in full swing, it's time to start build the log house.